Stay at the Dellacher
The House Dellacher was planned as a single-family home which is why you can only fully appreciate it by experiencing it as such during a stay. We are happy to offer you the chance to stay at one of Austrias most iconic modern buildings.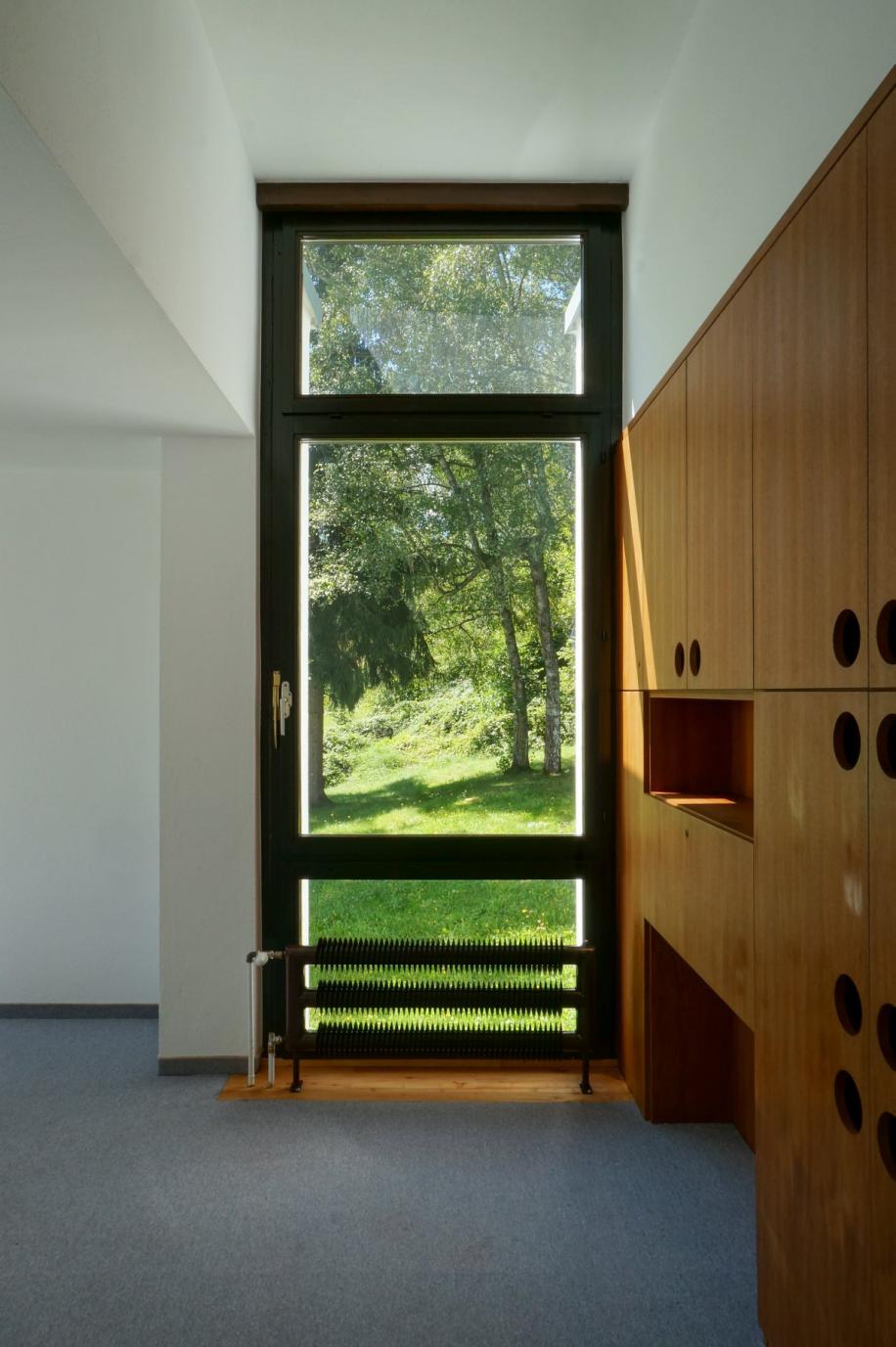 Prices
For 2 people (no discount for singles)
€150,- pro Tag (3 Tage min.)
€790,- pro Woche 
€1480,- für 2 Wochen
Every additional Person:
€65,- p.d./ €350,- p.w./ €650,- 2w
Every child:
€50,- p.d/ €290,- p.w/ €550,- 2w
Max. 6 people
Prices include 5% VAT
excluding €1,50 city tax per person and day
Security deposit: €500,-
There are 3 bedrooms with a double bed in each room.
Booking:
Choose your arrival and depature dates according to availability from the calender and send us a mail including a short message why you want to stay at house Dellacher to kontakt@dasdellacher.at.
During off-season from 1.10.20 to 30.4.2021 the calender will only show booked dates. If you want to book a stay, send us a message with your preffered arrival and departure dates, we will contact you per mail if the requested dates can be arranged.
Booking:
Look up your preferred dates in our calender and send us a mail with your chosen dates and a short message on why you want to stay at House Dellacher to kontakt@dasdellacher.at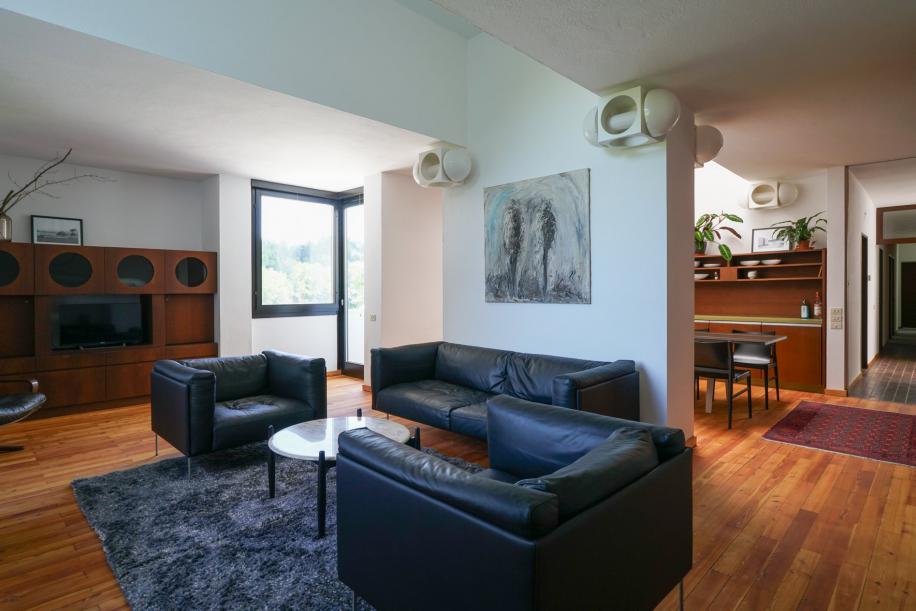 When you arrive:
To complete your reservation, please pay the amount due in full according to your invoice.
Arrival and departure times can be arraganged individually but no earlier than 11:00 or later than 16:00. Your scheduled times must be observed.
After your arrival we will explain everything you need to know about your stay during a tour of the house in which you will also learn about the houses history and architecture. Please allow for an hour for this tour.
The prices include final cleaning, sheets and bedding and towels. During your stay there will not be any cleaning service. 
Shopping is available at the nearby shopping mall "EO-Einkaufszentrum Oberwart" a few minutes by car.
On site you can use the kitchen including appliances as well as the laundry room. You can also use the pool at your leisure. Swimming in the pool is at your own risk, parents are responsible for their children.
Ammenties:
Free WIFI
Satellite TV
Parking for up to 6 cars
Pool
Kitchen
Laundry room
2 Bathrooms
We kindly like to point out that the House Dellacher is not a Bed&Breakfast and not a Hotel. It is an opportunity to experience the extraordinary high quality of living it offers. For this reason we only rent out the whole house including the vast garden. The high historic value implies a careful handing of the house and its interior. We ask you to honour the trust we put in you.